✨ In this 1.5h long webinar you will learn: ✨
What is affiliate marketing?
How it can grow your online business?
Why affiliate marketing is better than ads?
Why affiliate marketing works?
💡 We go through practical steps to set up affiliate program for your business: 💡
Step 1: researching your audience and finding affiliates, partners.
Step 2: analyzing and filtering the best partners who will make sales for you.
Step 3: setting up the system.
Step 4: managing and growing the affiliate program.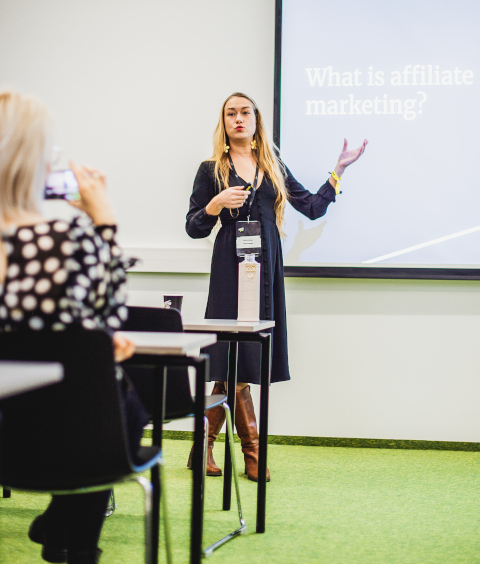 Hey there!
I helped to grow a Silicon Valley Startup 20% every month since its launch in February 2018. As today this represents a value of more than 3 million USD - reached solely through partnerships and affiliate marketing. And now I will teach you how to do the same!
This webinar helps everyone who has a business online, selling a service or a product online. We go over the main key elements you need to know how to grow an online business organically through affiliate marketing and partnerships.
You will learn tips & tricks to get the right affiliates to sell your product/service online for commission only. This webinar is a full intro that helps you to get started with affiliate/influencer marketing.
Cheers, Enelin
Read more about me: https://www.enelinpaas.com/
Available in days

days after you enroll

Intro to affiliate marketing.
Available in days

days after you enroll

Slides & links.